Massage Therapy
Massage and Reflexology sessions at Haelan Therapy, Hitchin are tailored entirely to your needs. Choose from a wide range of massage therapies which work at a deep and therapeutic level including Transformation Massage, Shiatsu Massage, Dynamic Body Revolution, Hot Stone Massage, Holistic Massage, Pranic Massage, Pregnancy Massage, Sound Massage and Reflexology. Click on a link below for more information and to book.
A 2-hour treatment tailored entirely to your needs; combining many healing modalities including massage, reflexology, indian head massage and a facial
A biophotonic massage experience for your whole body using crystals and the Crystalline Web
A deep, dynamic and catalytic treatment designed to re-align the body and catalyse an internal revolution to assist you in the successful realisation of your personal wellbeing and goals
A deep tissue massage that considers the whole of you and is tailored entirely to your needs.
A deep healing and relaxing massage using heated stones applied directly to the skin to melt away tension and ease aching muscles
An ancient therapeutic treatment which massages acupressure points on your head, face, neck and shoulders
A holistic approach to wellbeing using massage techniques with hot/cold stones, crystals, reiki, singing bowls and body attunement
A gentle massage treatment which promotes the health and wellbeing of mum and baby
A natural therapy performed on the feet using massage with varying degrees of pressure to stimulate the movement of energy in the reflex zones
A deeply relaxing and extremely effective treatment using therapeutic touch. It encourages the body's natural ability to repair, rebalance and integrate mind and body for positive change and improved quality of life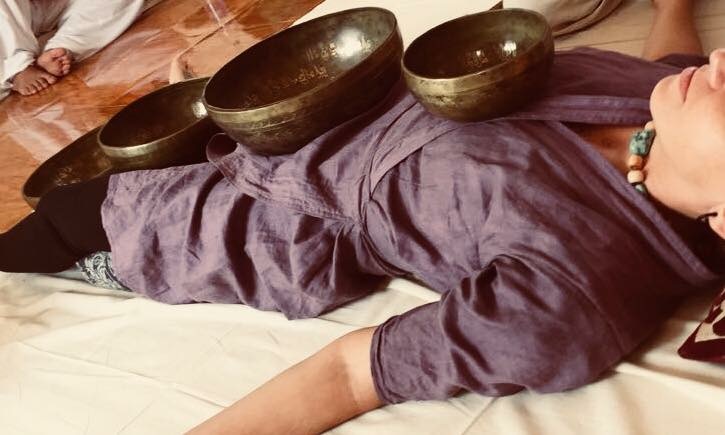 A sound-induced full body massage where vibration, using Tibetan singing bowls awakens the body's natural healing ability
Tailored For You - Back, Neck & Shoulder Massage
A combination of Swedish Massage and Deep Tissue Massage, this treatment is entirely tailored to your back's needs
A deep tissue massage which takes you on a journey of self-discovery through therapeutic touch